Recent Posts
1
« Last post by [TiG]ABE on September 17, 2020, 07:55:27 PM »
For modern OS like Windows 7, 8 and 10.

The first patch is to have Surround sound 7.1 working, which is only available when using EAX as sound provider in the audio settings:

Install IndirectSound
-Download IndirectSound and extract the files to /path-to-your-game.
-Open dsound.ini and change eax1 = false to eax1 = true.
-Start the game and set the sound provider in the audio settings to "Creative Labs EAX ô", choose your speaker configuration and click "Save" to confirm the changes.

The second patch is to sort the missing some audio issues, like radio commands and vehicle music on all Windows OS since Windows Vista. The fix below consist of lying about the windows version:

Install compatibility profile
-Download and install the compatibility profile.(upload soon)
-Remove any compatibility mode setting on the games executable.
2
« Last post by [TiG]ABE on September 07, 2020, 10:16:59 AM »
yea we are playing HLL and fall guys on fridays with a load of beers and music.

You should drop in sometime friday night and have a game.

dont mind the drunkenness it gets worse as the night gos on.

3
« Last post by Jally on September 01, 2020, 10:13:46 AM »
Things are going well thanks.
I'm still into my gaming, playing a bit of everything really (BF:V, HLL, COD, Switch games).
Hell Let Loose is good, as long as you have a few good squads and everyone is on the same page.
More recently I've been playing Fall Guys. Closest thing we'll get to a Takeshi's Castle game.

4
« Last post by [TiG]ABE on August 30, 2020, 07:01:45 PM »
hey jally

hows things, yea we are still around,

playing hell let loose at the moment. Are you still gaming much?
5
« Last post by Jally on August 30, 2020, 04:40:13 PM »
Hi guys,
Iíve just taken a stroll down memory lane this weekend and ended up playing many of hours of Age of Empires and Battlefield 2.
Strike at Karkand brought back some fond memories.

Afterwards I was pleasantly surprised to see that the TiG forum is still up and running.
Hope you are all well!
Cheers
6
« Last post by [TiG]ABE on June 19, 2020, 04:54:33 PM »
oh hell let loose

yea i have it also its pretty good, hard you need to play in a squad to stay alive for long.
7
« Last post by [GIT]Fairy on June 18, 2020, 09:37:02 PM »
Jesus a blast from the past all right. I have Hell Let Loose, havent played it much though!
8
« Last post by [TiG]ABE on June 07, 2020, 04:42:52 PM »
Hey Chunks

not sure if anyone has HLL.

Best off chatting in the discord channel you'd get a quicker reply its used more than the website thesedays, website is just used for new members and saving info.



9
« Last post by Chunks on June 04, 2020, 05:35:30 PM »
Hi guys!

Was talking to a friend earlier and he was asking me about my gaming past etc... started talking about BF. Ah, the memories!

Anyway, hello all! Just picked up a copy of HLL if any of you are around for a game.

I hope all are well. Stay safe!
10
« Last post by [TiG]ABE on May 26, 2020, 10:18:52 PM »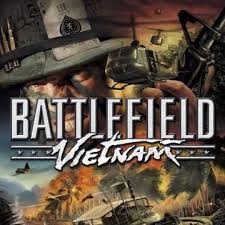 Looking to Play Battlefield Vietnam in after the Gamespy servers closed down.
We have hosted a
UK Battlefield Vietnam Server in 2020
to keep the game alive.
We host all the required files needed to install battlefield Vietnam v1.21 Including the no CD crack and patch needed to play on windows 10+
If you want to play simply visit.
Download Battlefield Vietnam v1.21
from our website.
And follow the instructions.
Download :
Battlefield Vietnam 1.21 no install needed.7z
Note: To play Battlefield Vietnam online you will need a CD Key. To enter the cd key into the game simple go to the following directory
Battlefield Vietnam > eReg > Battlefield Vietnam_code
( run as administrator )
Enter your own CD key.
Then simply start the game by clicking th
e battlefieldvietnam.exe
To join a server simply chose
Multiplay > Internet > Add Server